Our new domain name is "https://vinothqaacademy.com/". Kindly use this domain for all automation testing.
Welcome To India's Most Affordable Selenium Online Course
Selenium Online Course Roadmap
"Automation Tester in 4 months" !
Selenium Online Course Details (Next Online Batch)
Training Starts On : 3rd February 2024  

Total Course Duration : 68 hours

Class will be on every Saturday and Sunday (34 Days)

Timings : 7 AM IST till 9 AM IST

Course Fee : ₹4999 INR ($60)

9 Modules will be taught using zoom meeting

18 Automation Modules Recorded videos will be provided as complimentary(Free)

Mode : Using Zoom Meeting
Looking for a Price Analysis of Competing Selenium Course Providers?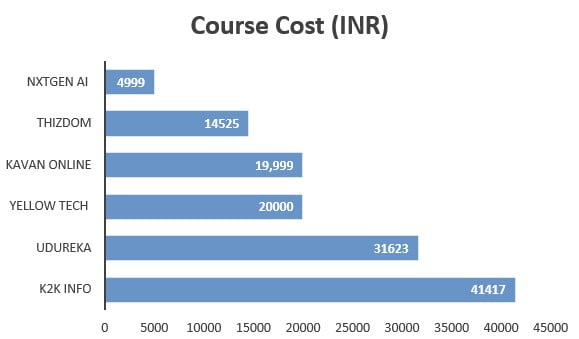 Note: Cost price taken using google search and company names are modified
Why my Courses ?
Top 5 Features
Individualized Learning Strategy
Each candidate has a unique history. From a business process outsourcing (BPO), knowledge process outsourcing (KPO), or (QA)quality assurance manual testing.  I will have a detailed conversation with the candidate to determine their level of experience in areas such as programming skills, domain knowledge, and communication skills.  Accordingly, a personalized learning strategy plan will be created for them.

Note: There will be a one-on-one talk in zoom meeting. Every piece of data and information will be protected.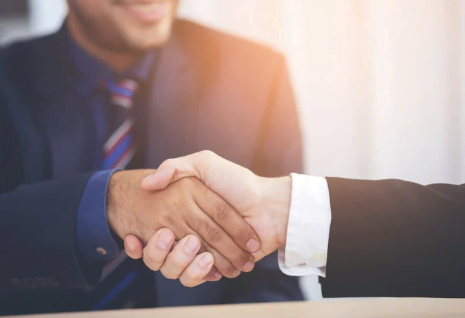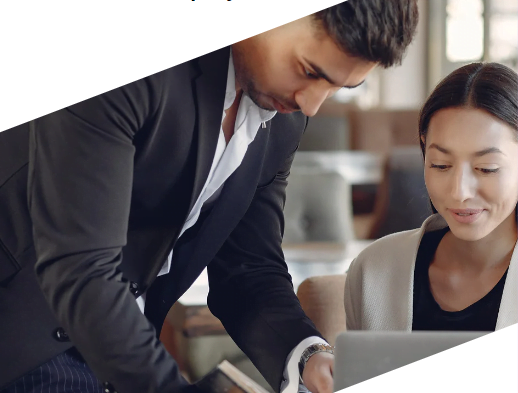 Support Until You Get Placed

The candidate will start attending interviews at various IT companies after the mock interview. Some candidate succeed on their first try, while others take more chances. Now the candidate must provide me with their interview questions. I will formulate answers to those questions. Same process will be followed until you get placed ! The validity period is calculated for 1 year from the date of payment.
Live Training on the Project Framework

Every interview first question starts with the "What is the automation framework used in your project?
So the candidate will be trained in Hybrid Selenium Automation Framework in One-On-One live zoom session. It will be exactly as same as used in IT companies. After this training, even if candidate has no past experience in automation. Now they will find it easy to work in any automation projects and clear the interview easily.
One-On-One Support
As a newbie to coding, you no need to worry software setup. All the software setup will be done by myself in zoom meeting !
Also whenever you face any technical issues or errors, I will connect through zoom meeting and get it resolved. In addition to this we have WhatsApp group to discuss technical queries
Resume Preparation
Based on the results of the assignments, the 3 levels of framework implementation, the MCQ score, and previous experience. Accordingly, the resume will be prepared. Whether to apply for the automation jobs entirely as an automation candidate (to receive a high salary) or combined experience with manual testing (to avoid advanced automation questions during interview)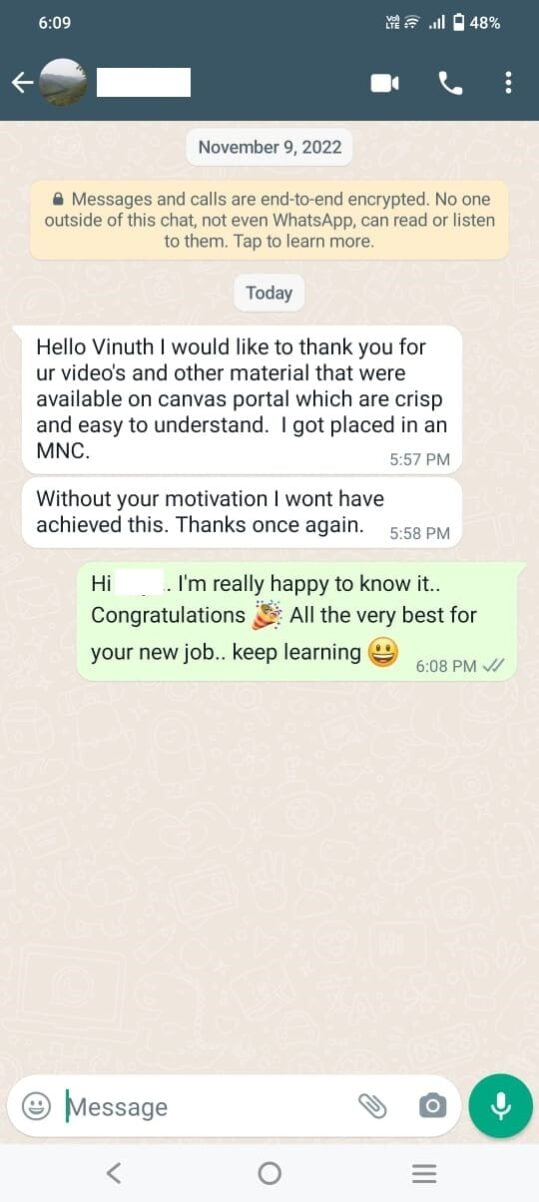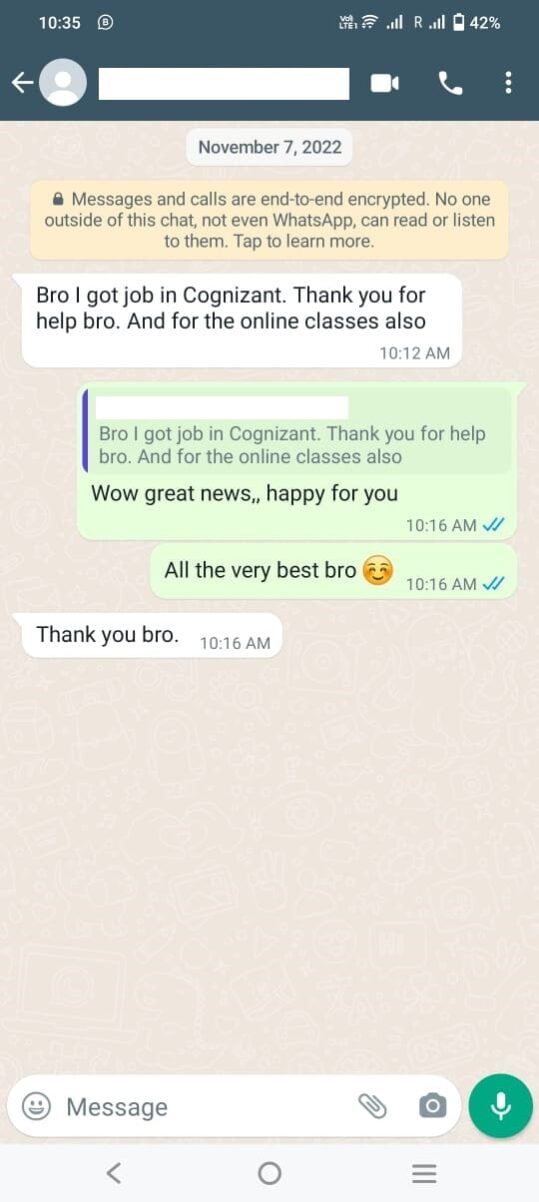 Our Achiever's Are From Top Tech Companies !

(Swipe Left and Right to view.)
Teaching is an art, and he has that kind of Art
This is the first time I am familiar with Java, I have tried it before, but it did not work for me. All I can say about Vinoth, the way he teaches Java, selenium, etc. is very good. He has a very good knowledge of automation, but the most important thing is to teach it. Teaching is an art, and he has that kind of Art. For the first time, I did not fear Java. Very many thanks to Vinoth for this class.
Best Trainer I have seen in last 4 years
I felt very good and grateful for this opportunity to learn new things, and it felt very great to learn new technologies from a good instructor like you. Thanks so much for this, Vinoth. Really, you are one of the best trainer I've seen in the last 4 years. All the very best for your future. Thanks
Always encouraging his Students
He is a very thoughtful teacher, who puts a lot of thought into how he presents the material. His lessons were engaging, useful and he was very patient with everyone in class. Always encouraging his students to try. And Sir, you deserve all the good and wealth in this world. You have been a great teacher. Thank you Sir
Founder at Vinoth QA Academy
I have more than 14+ years of expertise in the fields of automation testing tools.
Worked as an Automation Architect for Tata Consultancy Services and Cognizant Technology Solutions in Belgium and the Kingdom of Saudi Arabia.
Technical instructor on Udemy with more than 1,37,000+ students and 14,000+ YouTube subscribers.
Presently employed with TELUS International as a QA Automation Trainer